Ending Your Search For Brilliant Rubbish Clearance Bayswater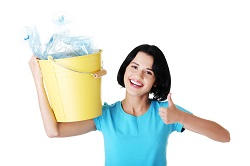 Have you been finding it hard to locate a company who will give you everything you need in rubbish clearance Bayswater? Do you need local Bayswater experts to lend that all-important helping hand in getting your home back on your feet? Are you perhaps worried that all of this will just be too much of a strain on your accounts to afford? For a complete service, who understands the W2 region and aren't interested in overpriced charges, look no further than Rubbish Clearance Bayswater for any rubbish clearance you might need to restore the space in your home. Although we do offer a money back guarantee you can rely on, we're certain you'll never need to use it when you see what we do. Contact us on 020 3743 7128 for an award winning waste disposal group who don't let you down.
Leagues Ahead of The Rest Rubbish Clearance Bayswater Companies
When it comes to such a sensitive operation as this, there's really no point going by half measures and choosing a Bayswater rubbish disposal company who you can't fully trust. We've consistently proved across Bayswater that we are the number one avenue towards rubbish clearance available, and that includes both the quality of our work and the cheap level of our prices! After years of creating and honing secret techniques that other companies simply can't compete with, we've truly made our mark in the industry. We always make the hardest efforts to recycle at every potential point too, so call us right away through 020 3743 7128 and we will offer you a free estimate!
Rubbish Removal Experts in Bayswater You Can Trust
To build up the finest company, it's essential we employ top level Bayswater rubbish collection and waste disposal staff. We hand-pick our staff for the good of W2 residents and their property, as we put such safety far before any other worry. Would you let somebody without the proper qualifications or knowledge clean your home, or install appliances for example? It's important you apply the same to your house clearance or rubbish removals, as badly undertaken work in this area can lead to disaster! At Rubbish Clearance Bayswater, we never let that happen, and assure the utmost of care throughout each stage of our work. This is the kind of peace of mind you can't buy in shops, and you'll soon see just how much our great provisions help you.
Freeing Up Your Schedule, Saving You Cash with Cheap Waste Removal in W2!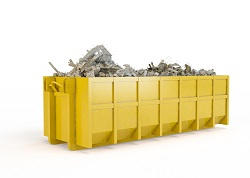 With the busy world of today, who truly has the time to tackle Bayswater rubbish clearance alone? Without even factoring in our specialised equipment and approaches, it's going to be a lot easier to have someone exert themselves where you really don't have to. At the humble prices we've set, it's more than worth than money when the hard planning can be left up to us, and the even harder work set to by dedicated workers. Unsafe rubbish disposal is a fast way to cause expensive damage to your home but, in finding us, you've discovered away to avoid those extra costs for a fraction of the price!
Bayswater Waste Removal Services Are Second to None
Across W2, we satisfy customers every day with more than just our mentioned services. By calling 020 3743 7128 you can set up garden waste removal and loft clearance that you can approach in your own time – but don't waste time as our possible offers may expire! We're also unbeatable in builder's waste disposal, so there really is no need for your site to be burdened by ever-growing mounds of rubbish that we can have dealt with in record time! Book rubbish clearance Bayswater and you won't regret!